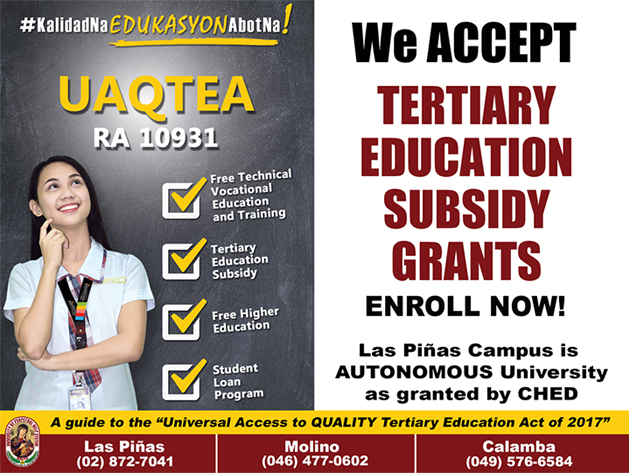 A Guide to the "Universal Access to QUALITY Tertiary Education Act of 2017"
With RA 10931, FREE education is NOW possible!
The law made it possible for students to pursue quality college education without paying tuition and other school fees in 112 State Universities and Colleges (SUCs) and 78 CHED-recognized Local Universities and Colleges (LUCs). It also allows students to enroll in technical-vocational education and training (TVET) programs in public training institutions for free.
It also provides financial aid to students from the poorest of the poor households as well as loan programs for students who need additional finances to support their tertiary education.
CHOOSE WHAT'S BEST FOR YOU! ENROLL NOW!
Free Higher Education
Free Technical-Vocational Education and Training
Tertiary Education Subsidy
Student Loan Program