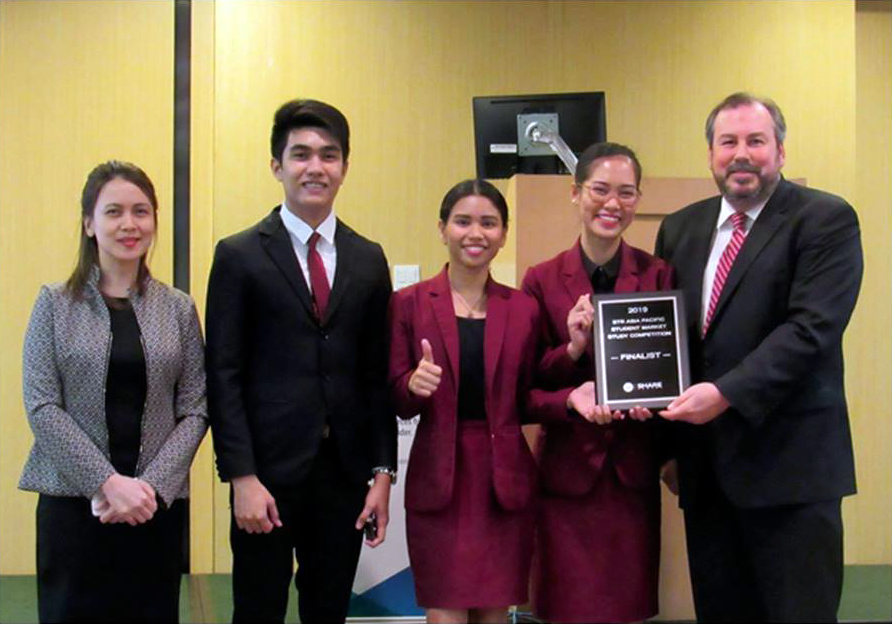 Congratulations!
A group of CIHM students from the UPH Molino and Calamba campuses joined the 1st STR Asia Pacific Market Study contest in Hotel ICON Hong Kong last May 21, 2019. The team was chosen as finalist and ranked 6th overall. Top 3 winning teams were from the Michigan State University in the USA, Oxford Brookes University in the UK, and Seneca College in Canada.
Contestants were asked to present a hotel industry analysis of a particular city.
Our UPH participants, who presented about the Phuket hotel market, were Jeffrey Avila (BS Tourism, UPH Calamba), Patricia Mae Diaz (BS HRM major in Culinary Arts and Kitchen Operations, UPH Molino) and Lowryne Prado (BS Tourism, UPH Molino). Lead coach was CIHM Dean Maria Cecilia Remanente of UPH Molino.