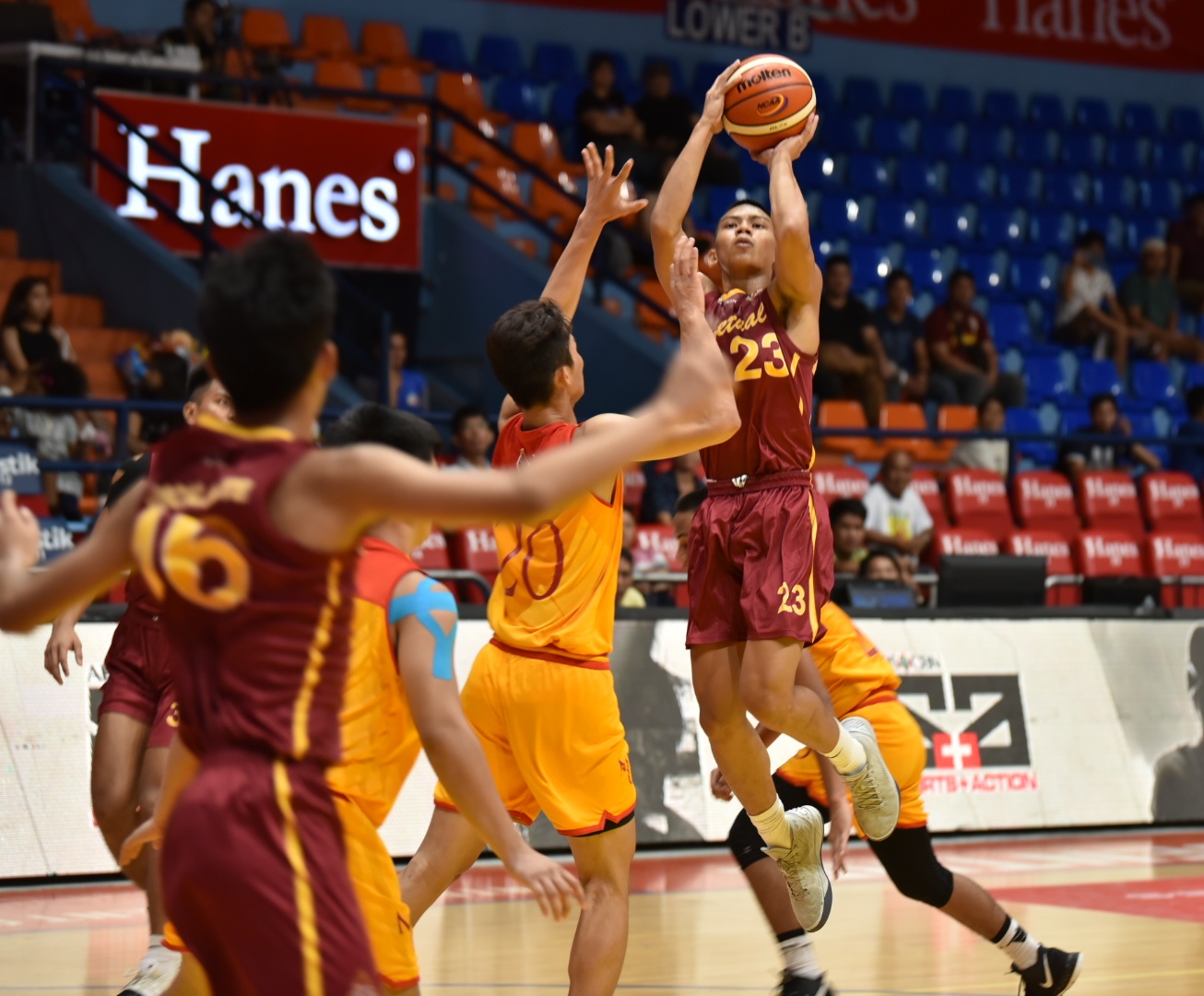 Photo by Dennis Abrina
First win for the Junior ALTAS!
The University of Perpetual Help Junior ALTAS bagged their first win in the NCAA Season 95 against the defending champs Mapua High School Red Robins last July 9, 2019 at the Filoil Flying V Centre.
Kyle Cuevas led the Junior ALTAS with his 11-point, 10-rebound double-double. Ed Galoy posted 16 points and 7 boards while Shawn Orgo also contributed 10 points to snatch a win from the defending champs.
The Junior ALTAS started the NCAA Season 95 on a high note with this win.
PERPETUAL 76 – Galoy 16, Cuevas 11, Orgo 10, Galman 9, Kawamura 9, Escalante 7, Nunez 4, Berwite 4, Dela Cruz 2, Belazuela 2, Ignacio 1, Baniticla 1, Gelsano 0, Manuel 0, Angeles 0
MAPUA 62 – Mercado 13, Buenaflor 12, Parinas 11, Lugo 10, Jugo 5, Galang 5, Echavia 2, Castor 2, Tadeo 2, So 0, Parial 0