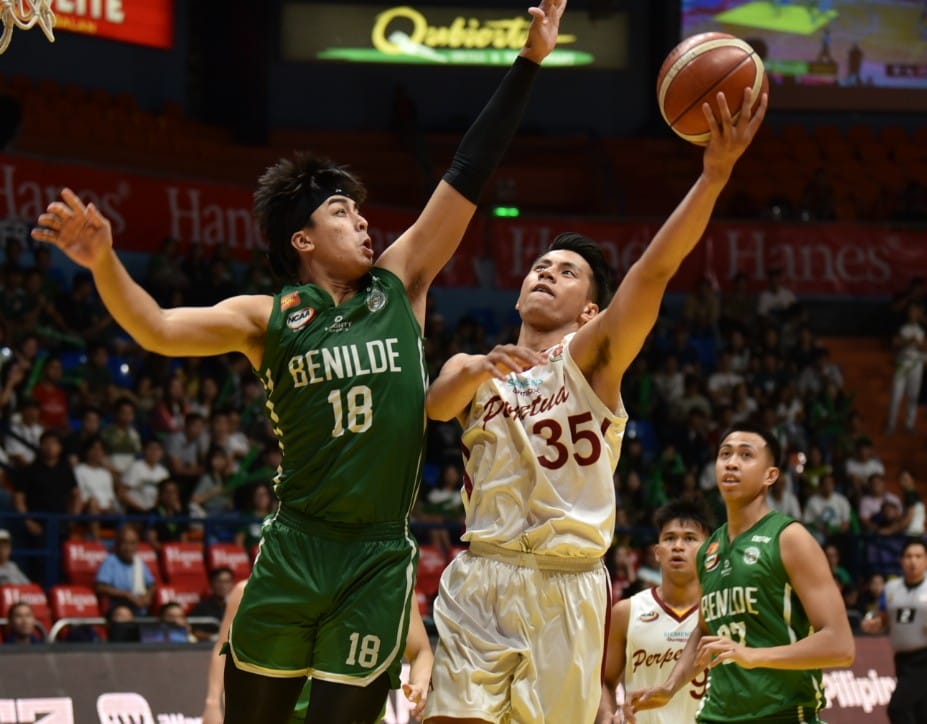 Photo by Dennis Abrina
ALTAS ends round 2 losing streak!
University of Perpetual Help ALTAS stops their round 2 losing streak in expense of the De La Salle – College of St. Benilde, 85-83, today at the Flying V Centre in San Juan City.
A double-double performance by Kim Aurin (29 points and 11 rebounds) helped the ALTAS escape the neck and neck match with the Blazers. A bloodied collision didn't stop Aurin to come back and finish the game.
With the help of Jielo Razon and Rey Peralta with 15 and 11 points, the ALTAS ends the draught by having their first win of the second round.
ALTAS kept their final 4 hopes alive with this win.
PERPETUAL 85 – Aurin 29, Razon 15, Peralta 11, Adamos 10, Labarda 10, Charcos 5, Giussani 3, Sevilla 2, Cuevas 0, Lanoy 0, Martel 0, Tamayo 0
CSB 83 – Young 20, Gutang 13, Carlos 13, Lepalam 10, Belgica 8, Haruna 5, Nayve 5, Sangco 5, Dixon 2, Naboa 2, Flores 0