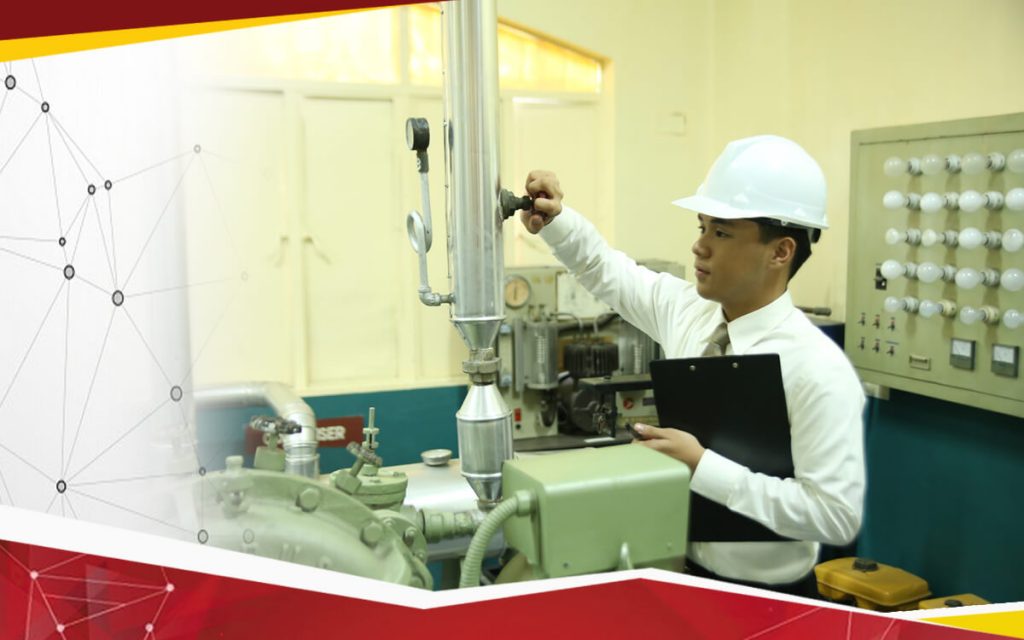 INTERNSHIP/ OJT/ PRACTICUM REQUIREMENTS
The academic deans have redesigned the course requirements of internship/ OJT Practicum to comply with the directives of the Commission on Higher Education and to consider also the recommendation of their respective professional associations. Alternatives to off-campus activities are being calibrated to ensure the safety of our students at the same time mindful of the essential skills to be developed and the time frame needed to meet international competency standards.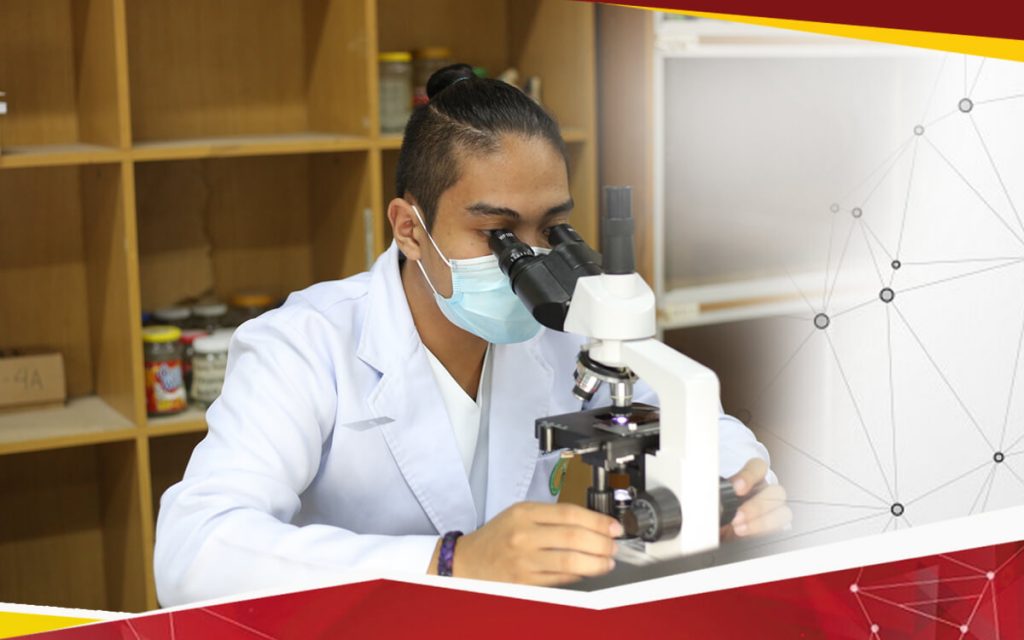 LABORATORY COURSES
Selected laboratory courses are offered for the first term while others are deferred for the succeeding terms. Adjustments are made and will be made based on a restructured academic curriculum to suit the needs of our learners during this present pandemic.
The university is investing resources to provide the technology structure and software for the activities to be teachable and doable online.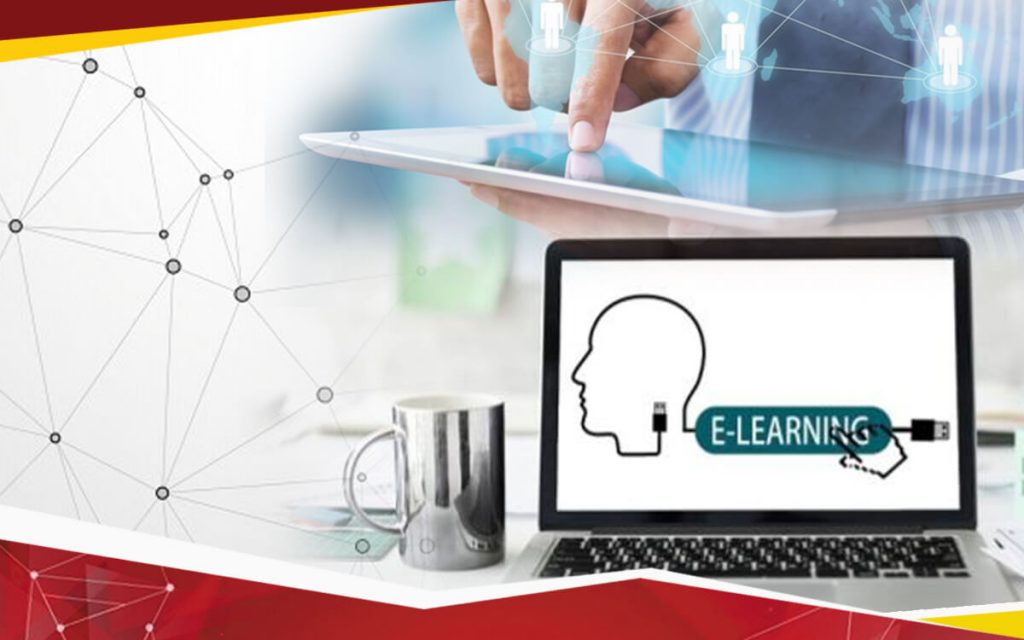 FLEXIBLE LEARNING MODALITIES
For online learning, students would need to have stable internet connections and gadgets or devices to access the Learning Management System (LMS) and online platforms for virtual face-to-face (F2F) sessions.
Students with limited or who have no internet connectivity can opt for self-paced printed or digitized modules organized into learning packets at the start of classes and succeedingly, in an arranged schedule. Theses may be picked up in school or sent by courier.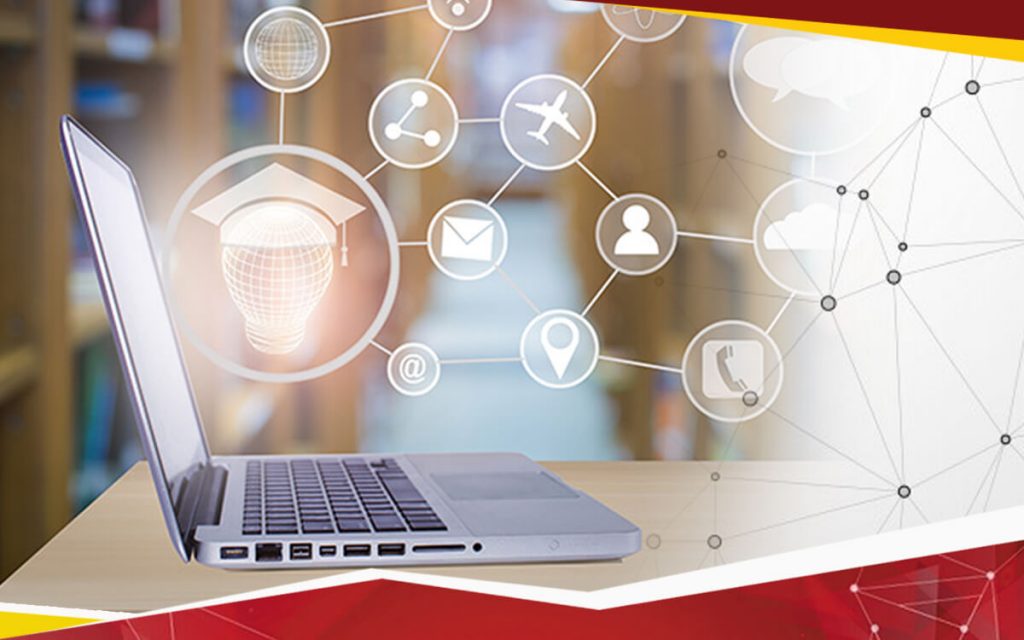 THE BENEFITS OF FLEXIBLE LEARNING
Flexible models of delivery are learner-centered. Students are empowered and have greater control over their learning as they work at their own pace. They can attend virtual classes facilitated by competent, trained, experienced and caring faculty and can have access to learning resources that are stored in the learning management system of UPHSD.
As a result of these learning experiences, both online and offline, students are trained to become more responsible, responsive and self-directed.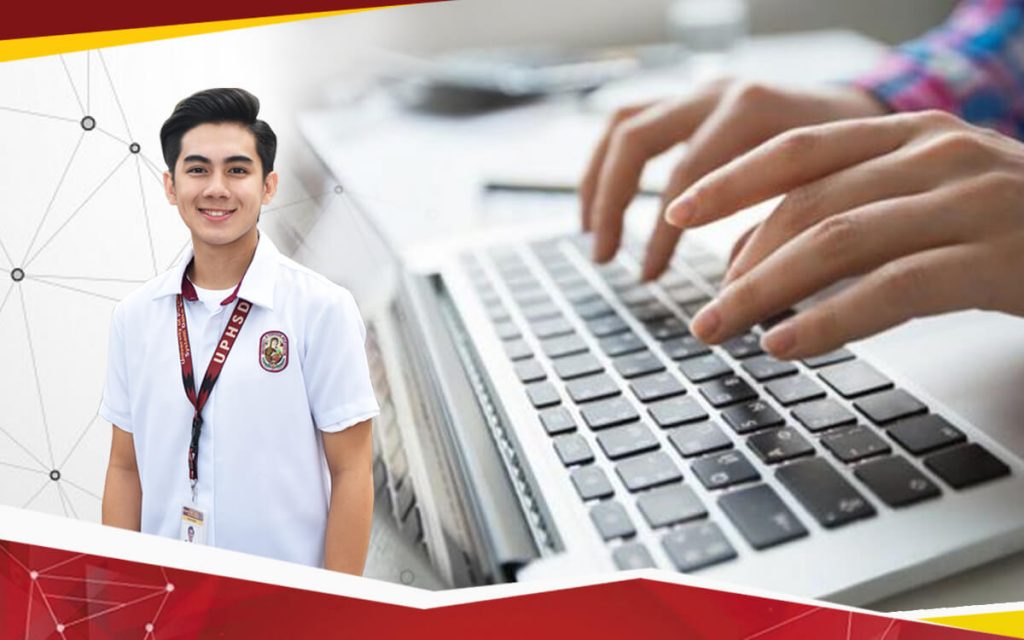 UPHSD OFFERS FLEXIBLE LEARNING OPTIONS (FLOs)
UPHSD recognizes the difficulties posed by Covid19 to the delivery of instruction in all levels. Cognizant of its mission to produce competent professionals and nation builders, UPHSD strives to develop our students' critical competencies through a variety of learning modes and interactions in the safety of their homes.
Flexible Learning Options (FLOs) include diverse learning modalities and interventions that are responsive to the needs, context, circumstances and diversity of learners. FLOs may include, but are not limited to, residential or face-to-face learning, distance learning, online learning and blended learning.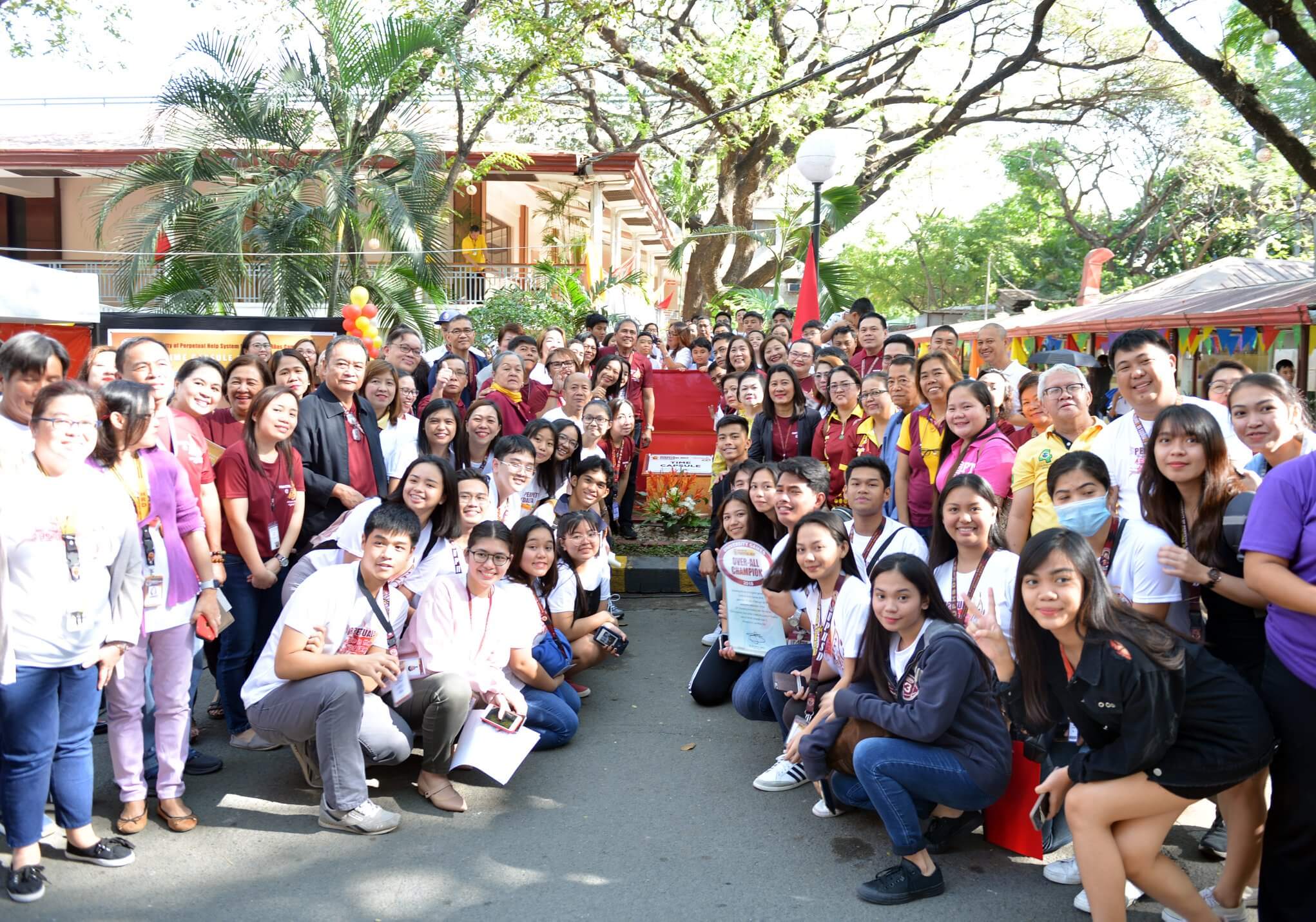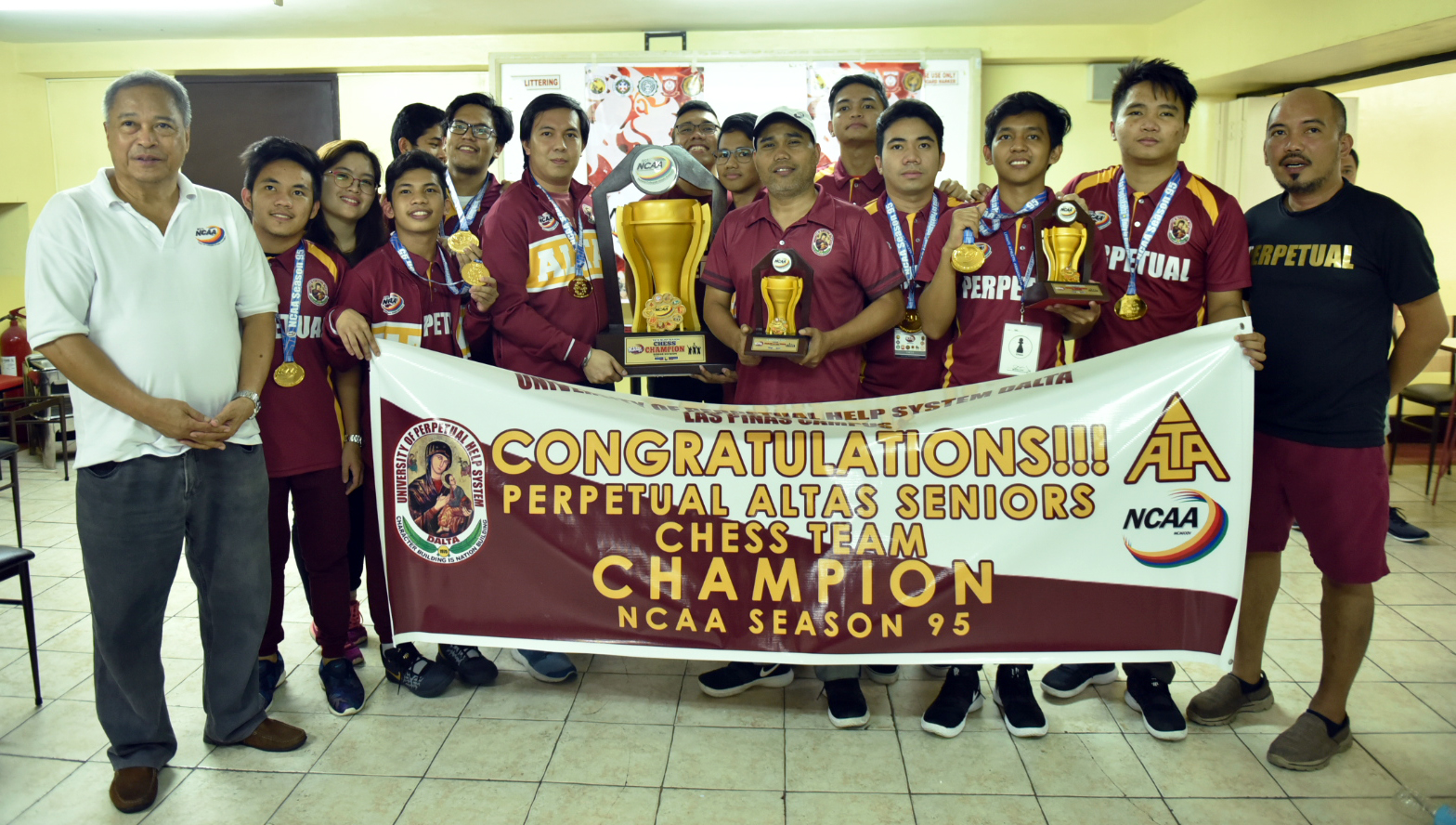 Perpetual Altas Captures Historic 1st Crown in NCAA Chess
WOODPUSHERS from the South made statement as they captured their first plum in National Collegiate Athletic Association (NCAA) after 34 years since they joined the league in 1985.
Altas Board 1 Genesis Borromeo finished his opponent Joshua Arias of AU via Bogo Indian Defense in 2 hours and 50 minutes of board pushing.
Rookie – First Year Accountancy Major John Marx Anastacio of Perpetual Altas adjudged as Season 95 MVP for Senior's Division, while International Mas Abelgas deemed as Coach of the Year.
Board 1 – Daryl Samantila of CSB, Board 2-Marc Christian Nazario of SBU, Board 3-John Fleer Donguines of CSB, Board 4-John Marx Anastacio of Altas, Board 5 – Louigi Beñas if Arellano and Board 6 -Johshua Marquez of LPU won individual Gold Medal awards.
"Pinaghandaan po talaga naming ito, since we end 4th place last season 94, dami naming sinalihang pre-season chess tournament satulong po nina Coach Roel at Coach Kenneth Rovillos." MVP John Marx Anastacio said in interview.
"Sabi ko sa kanila focus lang game, subsequently, yung Carl Zirex Sato and Anastacio are rookie players coming from our last year Champion Junior Altas." Coach Kennth Rovillos said.
While San Beda U Red Cubs Chess team dethrone Defending Champion Perpetual Juniors Altas board pushers in Championship match via 2.5 over 1.5 points of the Las Piñas City based Chess Team.
Gal Brein Palasigue of SBU declared Junior's Division MVP, while Coach Ildefonso Datu as Coach of the Year.
IM Eric Labog Jr of UPH, (Board 1); Reginald Canlas of EAC-ICA Dasmariñas City, (Board 2); Gal Brein Palasigue of SBU, (Board 3); Christian James Aquino of UPH, (Board 4); James Michael Erese of Arellano, (Board 5); and Jerome Angelo Aragones (Board 6) won individual awards. (Dennis Abrina)

Altas Tankers shines in NCAA Season 95
The university of Perpetual Help ALTAS Tankers shines at the NCAA Season 95 Swimming Tournament last September 7, 2019 at Sta. Rosa City Sports Complex, Sta. Rosa Laguna.
Lady Altas Tanker Ericka Pascual set an NCAA co-record in 100 meter breast stroke (1:19.86) for Gold Medal. She also caps Bronze in 50m breast stroke and Silver in 200m breast stroke.
Here is the list of all the ALTAS Tankers medalists:
Junior Altas                                 Lady Altas    
Bebeboy Panquico                   Ericka Pascual                            Dailyn Mae Galabin
50m  breast stroke (Bronze)    100m breast stroke (Gold)          50m Buttefly (Silver)
100m breast stroke (Silver)     200m breast stroke (Silver)
                                                     50m breast stroke  (Bronze)
Men's Altas (Seniors)
James Patrick Reyes                                                   Robert Rebite Jr
400m IM (Silver)                                                         200m medley relay (Bronze)
400m free style relay (Bronze)                                 400m medley relay (Bronze)
400m medley relay (Bronze)                                    Kyle Benedict Hizon
Oliver Aroma Jr 400m freestyle relay (Bronze)
200m Back stroke (Bronze)                                     John Carlo Reyes
200m Medley Relay (Bronze)                                   400m freestyle relay (Bronze)
400m Medley relay (Bronze)                                    Gempol Loriaga
Joshua Batersal                                                         400m medley relay (Bronze)
200m Medley Relay (Bronze)
Lanz Adrian Pontevedra  
400m Medley relay (Bronze)
200m Medley relay (Bronze)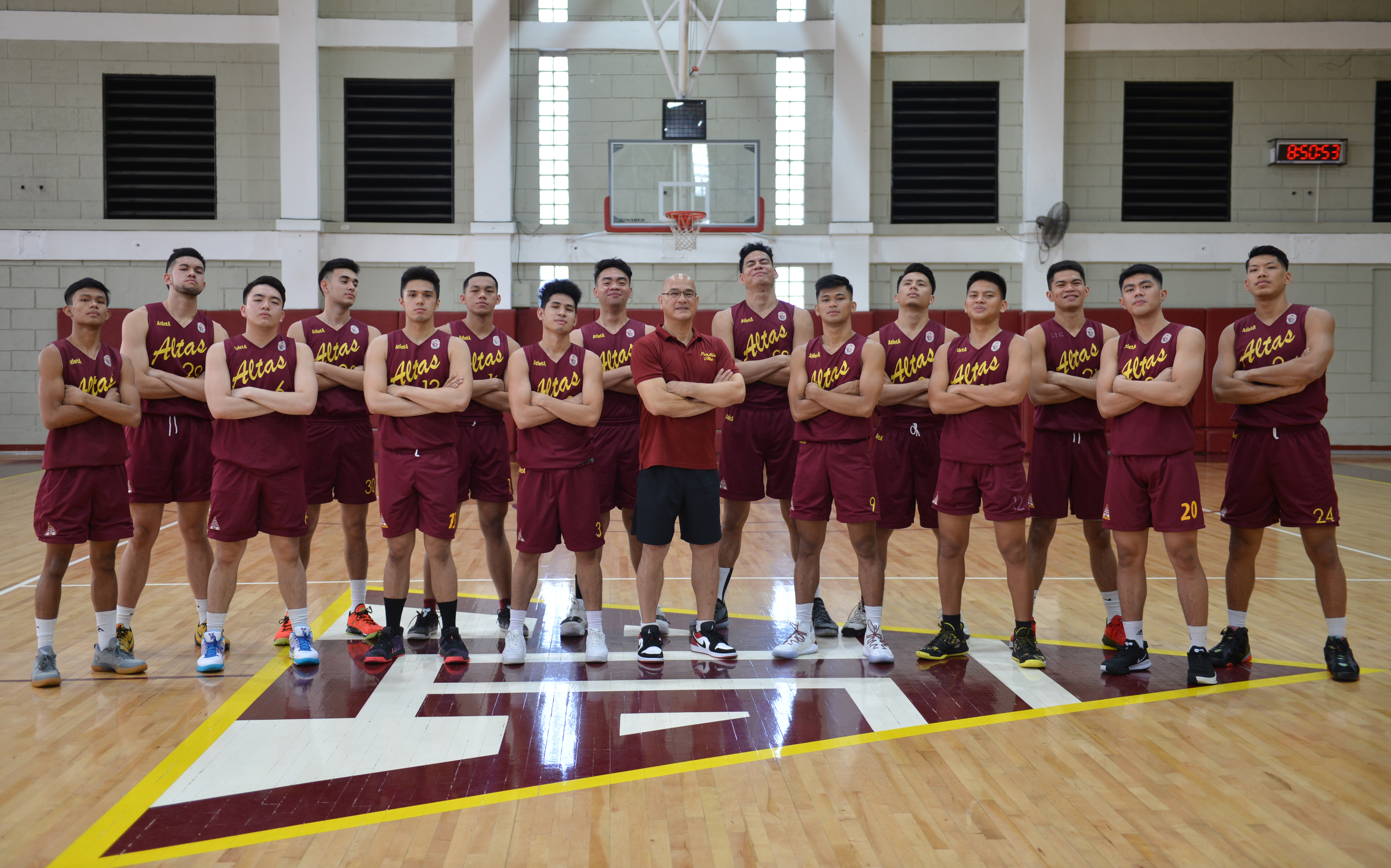 The line up of Perpetual Altas seniors basketball team of Head Coach Frankie Lim for the NCAA Season 95.(Photo by Dennis Abrina)
Altas ready for 'NC' Season 95
With the exit of five key players of the Altas, Coach Frankie Lim beef-up the line up of the Perpetual Altas Basketball with the entry of nine rookies, who came from different schools and recruited in Visayas and Mindanao.
Rookie laden Altas aims to surpass the last year's Final Four finish together with Season 94 champion San Beda U Red Lions, LPU Pirates and Letran Knights.
The Las Piñas City-based are now undergoing intense twice a day training inside the newly renovated state-of-the-art basketball court in Barangay Pamplona III, according to Coach Lim.
Frankie Lim will rely on his mainstay point guard Edgar Charcos, sophomores Jielo Razon, (SG), Jasper Cuevas (PG), Luke Sese (SG), forward Ton Ton Peralta and Anton Tamayo.
Transferees 6'5 center Ben Adamos, power forward Lean Martell and Lele Guissani from San Beda U will replace the post left by NCAA season 94 MVP Prince Eze, AJ Coronel and Rom Mangalino, While 6'7 rookie Mario Barasi Jr. out of FEU Diliman will be Adamos' back up big man on the defense.
Prize recruits Jeff Egan from Bukidnon and Ramlee Lanoy from Saint Francis of Assisi, who has see action in PBA D-League last season, will show their force in the court.
La Salle Zobel High School graduates Nathaniel Sevilla and Benedict Jomalesa and Aldeo Lucero from Davao will complete the line up of the Senior Altas.
"Our main target first is to win every games, until the end of the double elims, 2nd is to enter the Final Four," Coach Frankie Lim said.
"With the support Perpetual Community and Management and the Team Owner Boss Tony Tamayo and UPHSD President Anthony Tamayo, we will do our best to reach the elusive crown." Lim added.
NCAA Season 95 will unfurls on July 7, 2019, Sunday at the Mall of Asia Arena in Pasay City with this year's theme: Kaisa sa Pagkakaiba. (Dennis Abrina/UPH)