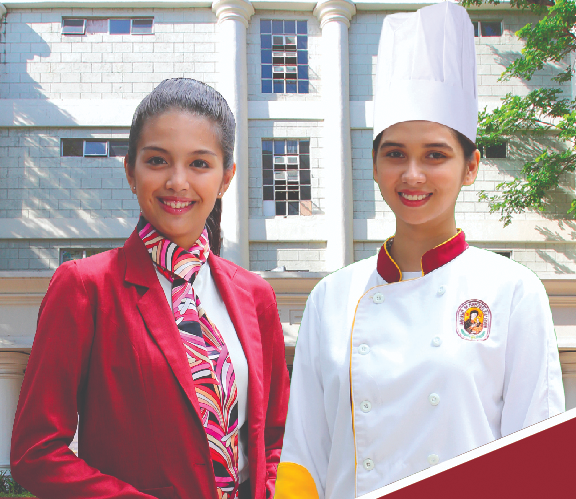 The College of International Hospitality Management and Tourism educates the next generation of leaders and managers for the world's fastest growing and most dynamic industry.
The impressive CIHM building provides an ideal learning environment through modern facilities to allow students in honing their skills and knowledge in a realistic setting. Our curriculum is further strengthened through collaboration with industry leaders supported by our caring and nurturing faculty members who are equipped with extensive local and international industry experience giving students a perfect blend of theoretical and practical experiences.
Philosophy
The University of Perpetual Help System DALTA believes and invokes Divine Guidance in the betterment of the quality of life through national development and transformation, which are predicated upon the quality of education of its people.  Towards this end, the institution is committed to the ideals of teaching, community service and research as it nurtures the value of "Helpers of God", with "Character Building is Nation Building" as its guiding principle.
Vision
The UPHSD College of International Hospitality Management envision itself as a premier College in the country recognized for its outstanding programs that produces competent and globally competitive tourism and hospitality industry professionals.
Mission
The UPHSD College of International Hospitality Management is committed to produce competent and globally competitive professional in the field of tourism and hospitality industry, who are imbued with values that a Perpetualite must possess.