Office of International Student Affairs
OISA provides support services to both incoming and outgoing exchange students to internationalize their studies. Students can start or continue part of their undergraduate or post graduate education in our local campuses or with international partners.
For foreign students, our office is here to help you make your study in the Philippines an educational experience you will treasure. Not only will you enjoy the beauty of our tropical landscapes and appreciate the natural charm of Filipinos, you will also find it easy to immerse yourself in our culture without the dilemma on communication barriers being English as our second language.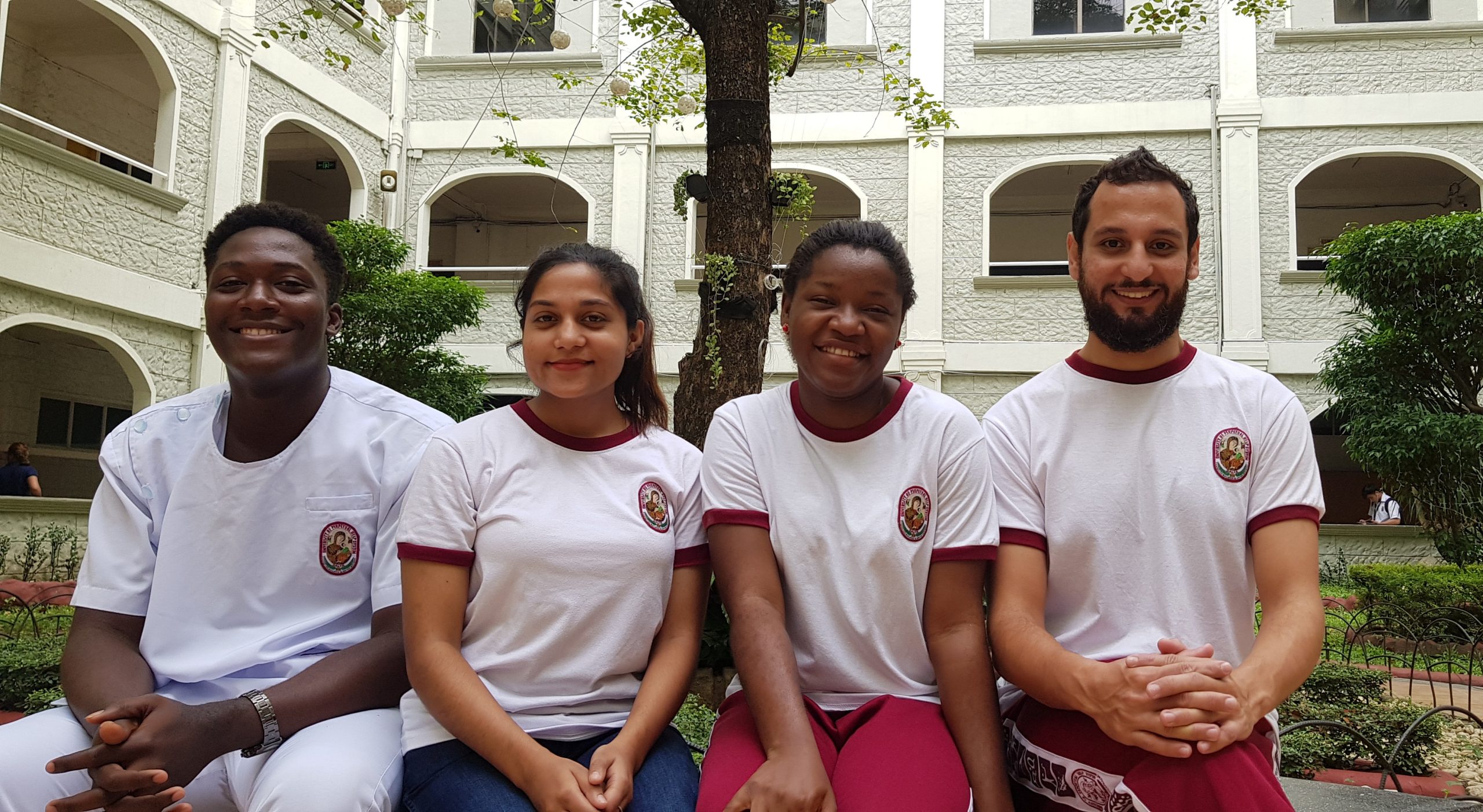 The UNIVERSITY OF PERPETUAL HELP SYSTEM DALTA is committed in promoting, developing, and enhancing collaborations with international partnerships and linkages to provide rich academic opportunities to our students with valuable cross-cultural education here and abroad.
Perpetual Help guarantees on providing foreign students with a reliable, efficient, and expert service. We will assist our students in every step of the way in immigration, student visa processes, and cross-cultural issues through orientation, counseling, and services.
The University of Choice in the International Community
Deregulated University Status granted by CHED
Accredited Medical, Engineering, Business and Accountancy, International Hotel Management, Arts and Sciences, and other degree programs
State-of-the-art Facilities and Equipment
Round-the-clock Campus Security
Overseas Employability of Graduates
LIST OF REQUIREMENTS FOR INTERNATIONAL STUDENT
I. UPON ARRIVAL IN THE PHILIPPINES/ENROLLMENT (FOR NEW STUDENTS)
Authenticated Copy of the Transcript of Records from the school last attended;
Certificate of Honorable dismissal from last school attended (if transferee);
Passport (bio page, valid visa, latest arrival);
Authenticated Certificate of Financial Support from parents or sponsors;
Affidavit of consent executed by your parents;
Authenticated/notarized copy of Birth Certificate;
Certification of good moral character from the former teacher, principal or guidance counselor (from the school last attended);
Police Clearance from your country of origin;
8 pieces of 2×2 pictures;
Result of Psychological test from the country of origin; and
Medical Certificate from the country of origin
II. Prospective International Student (IS) or education consultancy partner or agent submits scanned copies of the following documents:
1. Complete scholastic records duly authenticated by the Philippine Consular Office located in the student applicant's country of origin or legal residence (with English Translation certified by the said country's Embassy in the Philippines).
1.1 For Elementary Graduate (High School)
                 a. Diploma
                 b. Duly Authenticated F138
                 c. Birth Certificate
                 d. F137
1.2 For High School Graduate
                 a. High School Diploma
                 b. National Secondary Examination Certificate
1.3 For those who finished 11 and 12 grade
                 a. Certificate of Graduation
                 b. National Secondary Examination Certificate
                 c. Mark Sheet or Transcript of Records with equivalency
                 d. Course Description
1.4 For Graduate School
                  a. Diploma
                  b. Transcript of Records
1.5 For Medicine Program
                 a. Diploma
                 b. Transcript of Records
                 c. National Medical Admission Test (NMAT) Result (must be 40%ile or above)
                 d. Certificate of Eligibility for Admission (CEA) to Medicine
1.6 Evidence/document to show comprehension and ability to write and speak the English Language.
2. Data page of student's passport showing date and place of birth.
3. Police clearance from students' country.
4. Proof of Financial Capability (e.g. bank statement and affidavit of support from Parents/Guardian)
5. Psychological Clearance from country of origin
6. Medical Clearance from country of origin
7. Birth Certificate
8. Certificate of Good Moral Character from last school attended
III. UPON ARRIVAL IN THE PHILIPPINES/ ENROLLMENT (FOR TRANSFEREES)
For IS with extended/ valid student visa who wishes to transfer to UPHSD, original copies of the following documents must be submitted to OISA:
No-Objection Letter from the school where student comes from
Transfer credentials/Honorable Dismissal
Transcript of Records
Good Moral Certificate
Photocopy of Passport/Bio Page and Visa Validity
Acceptance letter or endorsement of the Dean
Authenticated copy of police clearance
Authenticated Proof of Financial Capability (e.g. bank statement and affidavit of support from Parents/Guardian)
Psychological Clearance
NBI Clearance (If the international student stayed in the Philippines for more than 6 months from the day of the first arrival)
LIST OF REQUIREMENTS FOR COMPLIANCE
(For Foreign Corporation / Company)
1. Legal requirements on Domestic/Local Corporation/Company
a. SEC Registration (must indicate the keyword "education, study, training,   consultancy, or any related undertaking" in the primary or secondary purpose of the SEC)
b. Articles and By-laws
c. Business Permits
d. Audited Financial Statements for the last 3 years
e. Name and contact detail/s of contact person/s
2. Legal requirements on Foreign Corporation/Company (agent shall have all documents coming from their country of origin with English translation, if expressed in another language, and duly authenticated by the said country's Embassy in the Philippines)
a. Proof of Registration (TAN or PAN) of the company in the originating country
b. List of officers of the company
c. Proof that entity is authorized to engage in business in the Philippines
d. Proof that entity is authorized to enter into agreement with UPHR and authority of signatories
e. Name and contact detail/s of contact person/s
f. Business Visa-BI Requirement
ACCREDITED EDUCATION CONSULTANCY PARTNERS SCHOOL YEAR 2019-2020