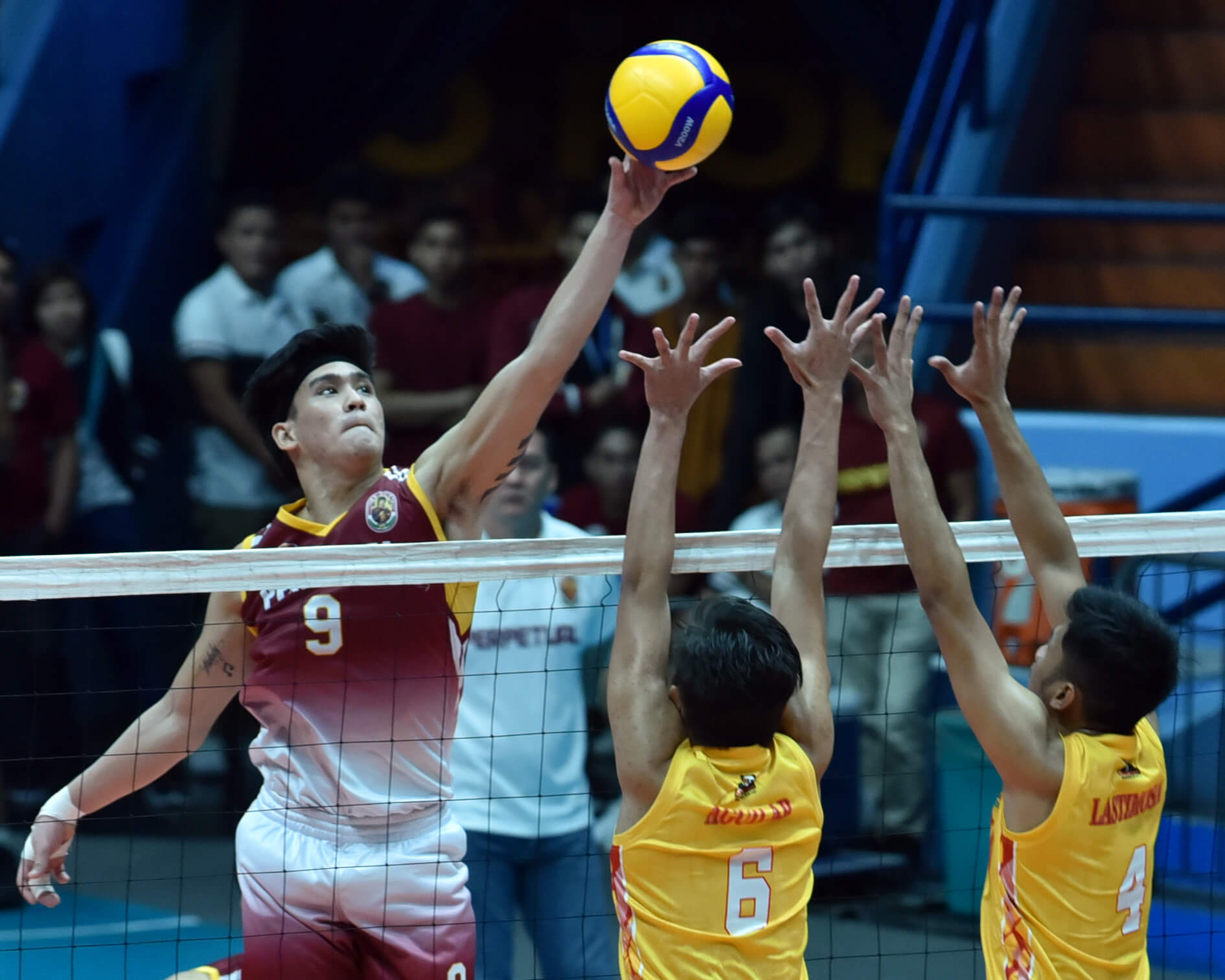 Congratulations!
Altas Junior Spikers nips Staglets for another win
University of Perpetual Help Altas Junior Spikers hammers Sebastian College-Recoletos Staglets for their second win on the first round of the NCAA Season 95 Volleyball, 25-19, 25-19, 25-20, last January 18, 2020 at the Fil Oil Flying V Centre in San Juan City.
Grade 12 spiker Noel Michael Kampton recorded 21 points, 19 points coming from kills and 2 aces.
Your UPH Community is proud of you!