Office of International Student Affairs
OISA provides support services to both incoming and outgoing exchange students to internationalize their studies. Students can start or continue part of their undergraduate or post graduate education in our local campuses or with international partners.
For foreign students, our office is here to help you make your study in the Philippines an educational experience you will treasure. Not only will you enjoy the beauty of our tropical landscapes and appreciate the natural charm of Filipinos, you will also find it easy to immerse yourself in our culture without the dilemma on communication barriers being English as our second language.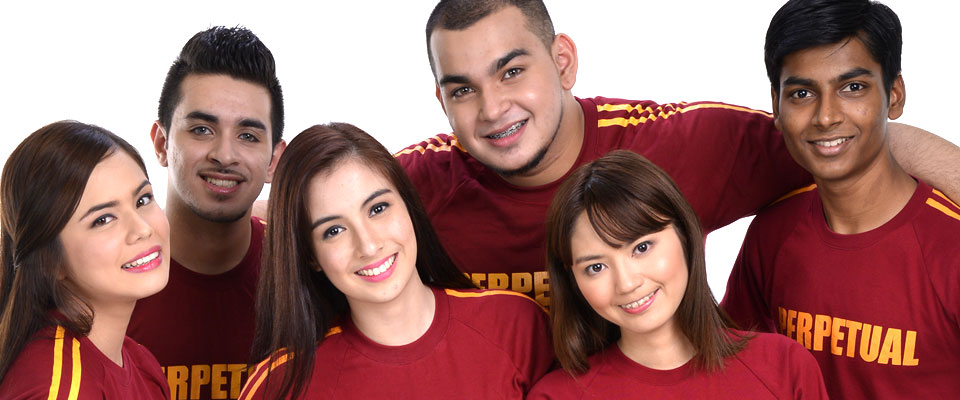 The UNIVERSITY OF PERPETUAL HELP SYSTEM DALTA is committed in promoting, developing, and enhancing collaborations with international partnerships and linkages to provide rich academic opportunities to our students with valuable cross-cultural education here and abroad.
Perpetual Help guarantees on providing foreign students with a reliable, efficient, and expert service. We will assist our students in every step of the way in immigration, student visa processes, and cross-cultural issues through orientation, counseling, and services.
The University of Choice in the International Community
Autonomous University Status granted by CHED
Accredited Medical, Engineering, Business and Accountancy, Maritime, Aviation, International Hotel Management, Arts and Sciences, and other degree programs
State-of-the-art Facilities and Equipment
Available In-Campus Dormitories
Round-the-clock Campus Security
Overseas Employability of Graduates
REQUIREMENTS FOR ADMISSION AND DOCUMENTATION OF INTERNATIONAL STUDENTS
Complete scholastic records duly authenticated by the Philippine Consular Office located in the student applicant's country of origin or legal residence.

For those who finished Grades 11 and 12

Certificate of Graduation
National Secondary Examination Certificate
Mark Sheet or Transcript of Records with equivalency

For Medicine Program

Diploma
Transcript of Records
National Medical Admission Test (NMAT) Result
Certificate of Eligibility for Admission (CEA) to Medicine

For Dental Program

Diploma
Transcript of Records
Certificate of Eligibility for Admission to Dentistry (CED)

Evidence / document to show comprehension and ability to write and speak the English Language
2. Data page of student's passport showing date and place of birth.
3. Police clearance from student's country.
4. Proof of Financial Capability (such as bank statement and affidavit of support from Parents/Guardians)
5. Psychological Clearance
6. Medical Clearance
7. Birth Certificate
8. Certificate of Good Moral Character from last school attended
9. ISHIHARA and Audiometry Result (for Maritime Students only)
10. 3 pcs. 2×2 Colored Pictures
11. 1 Long Brown Envelope
12. Foreign Student's Admission Fee
ACCREDITED EDUCATION CONSULTANCY GROUPS – LAS PIÑAS CAMPUS

FENCE Education Consultancy Inc.
Contact Person:
Mr. Gunasekar Ariyamuthu
Contact Number:
88077 44400
Email Address:
admission@fenceabroad.com
Office Address
Tamil Nadu, India
Exclusive Areas: Tamil Nadu,
Karnataka, Kerala, and Puducherry

National Vidya Foundation
Contact Person:
Mr. Vivek Jaiswal
Contact Number:
+91(33) 26667923
+91(33) 26662462
Email Address:
information@nvfoundation.com
Office Address
West Bengal, India

VR Education Consultancy
Contact Person:
Mr. Koripilli Venkat Kumar
Contact Number:
+91-8465888801
Email Address:
vrecphillip@gmail.com
Office Address
Andhra Pradesh, India

Triangle Education Consultancy Services
Contact Person:
Mr. Dilip Singh Yadav
Contact Number:
Landline: 0141 – 4017100
Mobile: +91-9251300100 / +91 9252300100
+91 9269300100
Email Address:
tc.edu114@gmail.com
Office Address
Rajasthan, India

Way2 Philippines
Contact Person:
Mr. Srinivas Babu
Contact Number:
+91-9494111144
Email Address:
way2philippines2017@gmail.com
Office Address
Telangana, India

Hangzhou Zhejiang University Helen China TEFL Network Co., Ltd,
Contact Person:
Ms. Helen Chen
Contact Number:
0086-571-8823 4567 ext. 8017
0086-571-8102 8388
Email Address:
chinateflnetwork@outlook.com
Office Address
Hangzhou, China

Advance Beyond International Consulting Inc.
Contact Person:
Mr. Bao Haomiao
Contact Number:
09566013344 / 09770785947
028-2405150
Email Address:
abic.chloe@gmail.com

Beijing Phihua International Education Technology Co. Ltd
Contact Person:
Mr. Mei Yakun
Contact Number:
400-810-2009, 010-60609866,
010-60609083, 010-60609087
Email Address:
info@phihua.com
Office Address
Beijing, China

Shenzhen Famous School Network Education Technology Co., Ltd
Contact Person:
Mr. Shi Xin Zhe
Contact Number:
0755-82339286
0755-82230605
Email Address:
1141808540@qq.com
Office Address
Shenzhen, China

Xiamen Youxuetianxia Education Consultancy Co., Ltd
Contact Person
Ms. Wang Dong Sheng
Email Address:
403657871@qq.com
Office Address
Xiamen, China

Talents Guide (Wuhan) Management Consulting Co., Ltd
Contact Person:
Ms. Lilian Yu
Contact Number:
+86 18971072651
Email Address:
lilian.yu@talentsguide.net
Office Address
Wuhan, China
Axis Institutes Of International Educations
Contact Person:
Mr. Amir Kazmi
Contact Number:
09278762526
Whatsapp: +639218525055
Email Address:
info.axisamir@gmail.com
Office Address
Pakistan
Also for:
Middle East, Saudi Arabia, and African Continent

Genesis Global BD Ltd
Contact Person:
Mr. Shahadat Hussain
Contact Number:
+250789901444 / +8801817799369
Email Address:
info@genesisglobalbd.com
Office Address
Rwanda
Also for:
Bangladesh, Nigeria, and other African countries

KFMPAI Educational Consultancy Inc.
Contact Person:
Dr. Kee Kim
Contact Number:
201.895.9476
Email Address:
keekim@hotmail.com
Office Address
South Korea
Also for:
China, Cambodia, Laos and Vietnam

Phil. Study Abroad Consultants, Inc.
Contact Person:
Ms. Ivy Sato
Contact Number:
(02) 756 5608
09957251006
09089325852
Email Address:
studyabroadbypsaci@gmail.com
Office Address
Nepal, Ghana, Nigeria, Bahrain, Dubai, Middle East and China